GROOMING RIGHT TALENT:
Finding great students and getting them fit to perform wellquickly is getting more and more challenging. Our talent grooming service helps identify great people internally and puts them on the road to success.
How To Identify Your Future Leaders
Build The Right Networks
Key Coaching And Learning Support
Attracting And Retaining The Right Talent
Personal Development Plans
Assessment And Measurement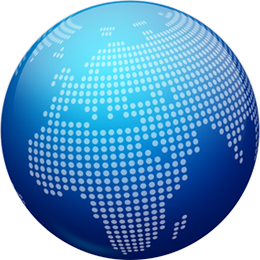 Successful leaders are always trying to find better ways of reaching organizational goals faster and more efficiently. If developing a long-term or permanent training process isn't on your list of top priorities for next year, then your company could be missing out on critical business benefits.
WE SPECIALIZED TRAINING ON

Ace Web Academy is an epitome of both seamless service facilitation and governess educational training in the IT and software world. With a highly excelled team of well qualified and professionally trained team of around 30 professionals, we have created a remarkable place in the related education cum employment industry. Offering various course like- web designing courses in Secunderabad, SEO Training, Web Programming, digital marketing training in Secunderabad , etc
WE SPECIALIZED TRAINING ON
OUR ROLE IN CORPORATE TRAINING
Every corporate looking for mainly two things: Profitability and Business Etiquette.
In order to reach profitability, proper Training of the workforce is must for any organization. Most of the corporates are in a dilemma to choose the right Mentors in front of the workforce to address the degrowth and the work related issues. INFASTA SOFT SOLUTIONS is the parent company of ACE WEB ACADEMY collectively use the creative methodology suitable for the enhancement of business and one-stop solution for all such above issues.
Here comes the role of Technical Trainer and LifeCoach for Technical Skill and Soft Skill training. We have been working hard and giving targeted solutions for both skill and will to the corporates. Our experienced and expertized trainers know the process of motion, whether the organization is moving in the direction of Millionaire or a Nillionaire motion. According to us, each motion of an organization is like a motion of our body - Eg: Happy person Face motion -Feared person Leg motion - Angry person Fist motion.
Also, we have to understand even a stupid person laughs three times at a joke; once when everyone else is laughing, a second time when he actually gets the joke, and a third time when he realizes he was laughing without getting the joke at first. Our Winning Formula for a zone out team is the approach towards the process of the problem, Cause, Tools, Ideas, Resources, and Training.
Create new Ideas methodology by Creating new Issues, Workshops for an acceptable Solution. We address all issues and suggest complete solutions in the most practical way whether it is an inbound or an outbound issues.
We strongly believe, fully satisfied customer means a new Marketing branch for us with full of our Ambassadors who promote us in their lifetime. So we work up to the last straw and satisfy the entire corporate through teamwork.
OUR ROLE IN COLLEGE CAMPUS
Normally Inside a class, a Teacher focus more on the examination point of view academic style to complete the syllabus on time and to make all students to concentrate on the preparation for the examination. Infasta focuses on skill and will development of children to write the exam more effectively.
These highly interactive workshops are ideal for instructors in all disciplines. The student services personnel who work directly with students must have both technical Skill and Soft Skill Management approach. Infasta's journey continues to support more effective in both teachings. So, the teachers must be trained periodically.
When it's come to transition time from college to campus more preparation required to improve students soft skills communication(Spoken, Written & Presentations Skills), build confidence, develop self-esteem, and to bring positive changes in the attitude & behavior.To give inputs into writing their resumes to facing interview to learning corporate etiquette. Overall improvement of each person is with the help of good trainers can overcome the hindrances especially through interactive workshops.
Interactive workshops-utilises each other's skills whether its the worlds of vocation and avocation it enhances skill and will development methods selection and appraises them with the expectations and demands of strenuous corporate life.
Being the part of rapid changing world Learning and relearning can be achieved through Grooming, Training, Setting up Goals to reach the new standards and adding up skills through the programmed workshops.
Be it co-curricular and extracurricular activities be Responsible and be Respectful to achieve the aspires and desires. INFASTA SOFT SOLUTIONS is a Parent company of ACE Web Academy Skill development program module will help the same display according to the students and institutional requirements.
For an Individual IQ is responsible for high technical competence. .EQ (Emotional Intelligence) which is also known as social intelligence. EQ is needed for good interpersonal competence and man management skills, move up to the ladder technical competencies become secondary and interpersonal relationship skills and man-management skills become primary. So pawing the base is a must from college to campus. The need of the hour may be communication skills were written & verbal and then the ability to work under pressure. INFASTA SOFT SOLUTIONS is a Parent company of ACE Web Academy Training sessions embraced all these perfectly.